Destinations with connections to Penang Airport (PEN)
Flights, Arrivals & Departures at Penang Airport
Origin
Airline
Flight no.
Scheduled
Est./Actual
Status
Kota-Kinabalu (BKI)
Firefly
FY2855 expand_more(1)
00:00
00:57
Landed
Kota-Kinabalu (BKI)
Malaysia Airlines
MH4746
00:00
00:57
Landed
Kuala Lumpur (KUL)
Malaysia Airlines
MH1194 expand_more(9)
00:35
00:25
Landed
Kuala Lumpur (KUL)
Firefly
FY4114
00:35
00:25
Landed
Kuala Lumpur (KUL)
Jet Linx Aviation
JL7085
00:35
00:25
Landed
Kuala Lumpur (KUL)
Myanmar Airways International
8M9554
00:35
00:25
Landed
Kuala Lumpur (KUL)
Oman Air
WY5687
00:35
00:25
Landed
Kuala Lumpur (KUL)
Qatar Airways
QR5010
00:35
00:25
Landed
Kuala Lumpur (KUL)
Royal Brunei Airlines
BI3045
00:35
00:25
Landed
Kuala Lumpur (KUL)
Saudia
SV6365
00:35
00:25
Landed
Kuala Lumpur (KUL)
SriLankan Airlines
UL2194
00:35
00:25
Landed
Kuala Lumpur (KUL)
Turkish Airlines
TK4820
00:35
00:25
Landed
Johor Bahru (JHB)
AirAsia
AK6412
07:45
Scheduled
Kuala Lumpur (SZB)
Firefly
FY1424 expand_more(1)
07:50
Scheduled
Kuala Lumpur (SZB)
Malaysia Airlines
MH5372
07:50
Scheduled
Kuala Lumpur (SZB)
Firefly
FY1426 expand_more(1)
08:20
Scheduled
Kuala Lumpur (SZB)
Malaysia Airlines
MH5376
08:20
Scheduled
Singapore (SIN)
China Airlines
CI5874
08:30
Scheduled
Hanoi (HAN)
Korean Air Cargo
KE373
08:40
Scheduled
Kuala Lumpur (KUL)
AirAsia
AK6142
09:00
Scheduled
Kuala Lumpur (KUL)
Malaysia Airlines
MH1138 expand_more(10)
09:20
Scheduled
Kuala Lumpur (KUL)
Firefly
FY4100
09:20
Scheduled
Kuala Lumpur (KUL)
Garuda Indonesia
GA9287
09:20
Scheduled
Kuala Lumpur (KUL)
Jet Linx Aviation
JL7985
09:20
Scheduled
Kuala Lumpur (KUL)
Myanmar Airways International
8M9547
09:20
Scheduled
Kuala Lumpur (KUL)
Philippine Airlines
PR3508
09:20
Scheduled
Kuala Lumpur (KUL)
Qatar Airways
QR5021
09:20
Scheduled
Kuala Lumpur (KUL)
Royal Brunei Airlines
BI3047
09:20
Scheduled
Kuala Lumpur (KUL)
Saudia
SV6354
09:20
Scheduled
Kuala Lumpur (KUL)
SriLankan Airlines
UL2238
09:20
Scheduled
Kuala Lumpur (KUL)
Turkish Airlines
TK4865
09:20
Scheduled
Kuala Lumpur (KUL)
Batik Air
OD2102 expand_more(1)
09:20
Scheduled
Kuala Lumpur (KUL)
Turkish Airlines
TK8184
09:20
Scheduled
Singapore (SIN)
Singapore Airlines
SQ132 expand_more(5)
09:25
Scheduled
Singapore (SIN)
Air New Zealand
NZ3232
09:25
Scheduled
Singapore (SIN)
Malaysia Airlines
MH5738
09:25
Scheduled
Singapore (SIN)
Swiss
LX9056
09:25
Scheduled
Singapore (SIN)
Virgin Australia
VA5452
09:25
Scheduled
Singapore (SIN)
Vistara
UK8132
09:25
Scheduled
Kuala Lumpur (KUL)
Batik Air Malaysia
OD7104
09:40
Scheduled
Singapore (SIN)
Scoot
TR426 expand_more(1)
10:10
Scheduled
Singapore (SIN)
Singapore Airlines
SQ8502
10:10
Scheduled
Johor Bahru (JHB)
Firefly
FY2903 expand_more(1)
10:15
Scheduled
Johor Bahru (JHB)
Malaysia Airlines
MH4729
10:15
Scheduled
Kuala Lumpur (KUL)
AirAsia
AK6124
11:10
Scheduled
Kuala Lumpur (SZB)
Firefly
FY1436 expand_more(1)
11:15
Scheduled
Kuala Lumpur (SZB)
Malaysia Airlines
MH5396
11:15
Scheduled
Singapore (SIN)
Singapore Airlines
SQ134 expand_more(6)
11:25
Scheduled
Singapore (SIN)
Air France
AF7239
11:25
Scheduled
Singapore (SIN)
Air New Zealand
NZ3422
11:25
Scheduled
Singapore (SIN)
Malaysia Airlines
MH5740
11:25
Scheduled
Singapore (SIN)
United Airlines
UA7712
11:25
Scheduled
Singapore (SIN)
Virgin Australia
VA5454
11:25
Scheduled
Singapore (SIN)
Vistara
UK8134
11:25
Scheduled
Medan (KNO)
Citilink
QG514
11:30
Scheduled
Jakarta (CGK)
Batik Air
ID7171
11:35
Scheduled
Kuala Lumpur (KUL)
AirAsia
AK6112
11:40
Scheduled
Hong Kong (HKG)
Cathay Pacific
CX633
12:00
Scheduled
Kuching (KCH)
Firefly
FY2751 expand_more(1)
12:00
Scheduled
Kuching (KCH)
Malaysia Airlines
MH4725
12:00
Scheduled
Medan (KNO)
Lion Air
JT138
12:00
Scheduled
Kuala Lumpur (SZB)
Firefly
FY1428 expand_more(1)
12:10
Scheduled
Kuala Lumpur (SZB)
Malaysia Airlines
MH5378
12:10
Scheduled
Kuala Lumpur (KUL)
MYAirline
Z97801
12:30
Scheduled
Kuala Lumpur (KUL)
Malaysia Airlines
MH1140 expand_more(9)
12:40
Scheduled
Kuala Lumpur (KUL)
Firefly
FY4102
12:40
Scheduled
Kuala Lumpur (KUL)
Garuda Indonesia
GA9389
12:40
Scheduled
Kuala Lumpur (KUL)
Jet Linx Aviation
JL7087
12:40
Scheduled
Kuala Lumpur (KUL)
Myanmar Airways International
8M9548
12:40
Scheduled
Kuala Lumpur (KUL)
Oman Air
WY5662
12:40
Scheduled
Kuala Lumpur (KUL)
Qatar Airways
QR5006
12:40
Scheduled
Kuala Lumpur (KUL)
Royal Brunei Airlines
BI3051
12:40
Scheduled
Kuala Lumpur (KUL)
Saudia
SV6355
12:40
Scheduled
Kuala Lumpur (KUL)
SriLankan Airlines
UL2240
12:40
Scheduled
Singapore (SIN)
AirAsia
AK1720
12:45
Scheduled
Jakarta (CGK)
Batik Air
ID7161
13:10
Scheduled
Kota-Kinabalu (BKI)
Firefly
FY2851 expand_more(1)
13:15
Scheduled
Kota-Kinabalu (BKI)
Malaysia Airlines
MH4721
13:15
Scheduled
Johor Bahru (JHB)
AirAsia
AK6414
13:15
Scheduled
Bangkok (DMK)
AirAsia
FD323
13:35
Scheduled
Kuala Lumpur (SZB)
Firefly
FY1430 expand_more(1)
13:45
Scheduled
Kuala Lumpur (SZB)
Malaysia Airlines
MH5408
13:45
Scheduled
Taipei (TPE)
China Airlines
CI731 expand_more(2)
14:10
Scheduled
Taipei (TPE)
Delta Air Lines
DL7742
14:10
Scheduled
Taipei (TPE)
Malaysia Airlines
MH5599
14:10
Scheduled
Singapore (SIN)
Firefly
FY3663 expand_more(1)
14:15
Scheduled
Singapore (SIN)
Malaysia Airlines
MH4715
14:15
Scheduled
Langkawi (LGK)
Firefly
FY2701 expand_more(1)
14:20
Scheduled
Langkawi (LGK)
Malaysia Airlines
MH5295
14:20
Scheduled
Singapore (SIN)
Singapore Airlines
SQ136 expand_more(3)
14:45
Scheduled
Singapore (SIN)
Air New Zealand
NZ3428
14:45
Scheduled
Singapore (SIN)
Malaysia Airlines
MH5742
14:45
Scheduled
Singapore (SIN)
Virgin Australia
VA5456
14:45
Scheduled
Hong Kong (HKG)
AirAsia
AK2280
14:55
Scheduled
Kuala Lumpur (KUL)
Malaysia Airlines
MH1148 expand_more(9)
14:55
Scheduled
Kuala Lumpur (KUL)
Firefly
FY4104
14:55
Scheduled
Kuala Lumpur (KUL)
Garuda Indonesia
GA9285
14:55
Scheduled
Kuala Lumpur (KUL)
KLM
KL4097
14:55
Scheduled
Kuala Lumpur (KUL)
Myanmar Airways International
8M9550
14:55
Scheduled
Kuala Lumpur (KUL)
Philippine Airlines
PR3504
14:55
Scheduled
Kuala Lumpur (KUL)
Qatar Airways
QR5022
14:55
Scheduled
Kuala Lumpur (KUL)
Royal Brunei Airlines
BI3043
14:55
Scheduled
Kuala Lumpur (KUL)
Saudia
SV6358
14:55
Scheduled
Kuala Lumpur (KUL)
SriLankan Airlines
UL2148
14:55
Scheduled
Johor Bahru (JHB)
Firefly
FY2905 expand_more(1)
15:00
Scheduled
Johor Bahru (JHB)
Malaysia Airlines
MH4731
15:00
Scheduled
Singapore (SIN)
AirAsia
AK1722
15:10
Scheduled
Taipei (TPE)
Starlux
JX721
15:35
Scheduled
Medan (KNO)
Lion Air
JT132
15:40
Cancelled
Kuala Lumpur (KUL)
Batik Air
OD2108
15:40
Scheduled
Singapore (SIN)
Scoot
TR424 expand_more(1)
15:45
Scheduled
Singapore (SIN)
Singapore Airlines
SQ8500
15:45
Scheduled
Ho Chi Minh City (SGN)
AirAsia
AK1503
16:15
Scheduled
Johor Bahru (JHB)
AirAsia
AK6418
16:25
Scheduled
Singapore (SIN)
Jetstar Asia
3K675 expand_more(3)
16:40
Scheduled
Singapore (SIN)
Air France
AF9601
16:40
Scheduled
Singapore (SIN)
Emirates
EK7751
16:40
Scheduled
Singapore (SIN)
Qantas
QF5191
16:40
Scheduled
Medan (KNO)
AirAsia
QZ106
16:55
Scheduled
Kuala Lumpur (SZB)
Firefly
FY1432 expand_more(1)
17:00
Scheduled
Kuala Lumpur (SZB)
Malaysia Airlines
MH5388
17:00
Scheduled
Singapore (SIN)
Singapore Airlines
SQ138 expand_more(5)
17:05
Scheduled
Singapore (SIN)
Air New Zealand
NZ3426
17:05
Scheduled
Singapore (SIN)
Malaysia Airlines
MH5744
17:05
Scheduled
Singapore (SIN)
United Airlines
UA7671
17:05
Scheduled
Singapore (SIN)
Virgin Australia
VA5458
17:05
Scheduled
Singapore (SIN)
Vistara
UK8138
17:05
Scheduled
Medan (KNO)
Firefly
FY3553 expand_more(1)
17:10
Scheduled
Medan (KNO)
Malaysia Airlines
MH5289
17:10
Scheduled
Medan (KNO)
Batik Air
ID7175
17:20
Scheduled
Langkawi (LGK)
AirAsia
AK6247
17:30
Scheduled
Phuket (HKT)
Qatar Airways
QR840 expand_more(1)
17:40
Scheduled
Phuket (HKT)
Alaska Airlines
AS5788
17:40
Scheduled
Bangkok (DMK)
AirAsia
FD321
18:25
Scheduled
Xiamen (XMN)
Xiamen Air
MF8705
18:30
Scheduled
Kuala Lumpur (KUL)
AirAsia
AK6138
18:40
Scheduled
Singapore (SIN)
AirAsia
AK1724
19:00
Scheduled
Kuala Lumpur (KUL)
AirAsia
AK6130
19:15
Scheduled
Kuala Lumpur (SZB)
Firefly
FY1434 expand_more(1)
19:30
Scheduled
Kuala Lumpur (SZB)
Malaysia Airlines
MH5392
19:30
Scheduled
Kota Bharu (KBR)
Firefly
FY2447 expand_more(1)
19:55
Scheduled
Kota Bharu (KBR)
Malaysia Airlines
MH5507
19:55
Scheduled
Kuching (KCH)
Firefly
FY2753 expand_more(1)
20:00
Scheduled
Kuching (KCH)
Malaysia Airlines
MH4727
20:00
Scheduled
Guilin (KWL)
Batik Air Malaysia
OD695
20:00
Scheduled
Kota-Kinabalu (BKI)
Firefly
FY2853 expand_more(1)
20:10
Scheduled
Kota-Kinabalu (BKI)
Malaysia Airlines
MH4723
20:10
Scheduled
Kuala Lumpur (SZB)
Firefly
FY1438 expand_more(1)
20:10
Scheduled
Kuala Lumpur (SZB)
Malaysia Airlines
MH5400
20:10
Scheduled
Singapore (SIN)
Singapore Airlines
SQ142 expand_more(5)
20:25
Scheduled
Singapore (SIN)
Air France
AF7240
20:25
Scheduled
Singapore (SIN)
Air New Zealand
NZ3424
20:25
Scheduled
Singapore (SIN)
Malaysia Airlines
MH5746
20:25
Scheduled
Singapore (SIN)
Swiss
LX9076
20:25
Scheduled
Singapore (SIN)
Virgin Australia
VA5462
20:25
Scheduled
Singapore (SIN)
Scoot
TR428 expand_more(1)
20:30
Scheduled
Singapore (SIN)
Singapore Airlines
SQ8602
20:30
Scheduled
Medan (KNO)
AirAsia
AK1580
20:35
Scheduled
Kuala Lumpur (KUL)
Malaysia Airlines
MH1162 expand_more(12)
20:35
Scheduled
Kuala Lumpur (KUL)
China Airlines
CI9426
20:35
Scheduled
Kuala Lumpur (KUL)
Firefly
FY4110
20:35
Scheduled
Kuala Lumpur (KUL)
Garuda Indonesia
GA8938
20:35
Scheduled
Kuala Lumpur (KUL)
Jet Linx Aviation
JL7957
20:35
Scheduled
Kuala Lumpur (KUL)
KLM
KL3857
20:35
Scheduled
Kuala Lumpur (KUL)
Myanmar Airways International
8M9517
20:35
Scheduled
Kuala Lumpur (KUL)
Qatar Airways
QR5017
20:35
Scheduled
Kuala Lumpur (KUL)
Royal Brunei Airlines
BI3053
20:35
Scheduled
Kuala Lumpur (KUL)
Saudia
SV6362
20:35
Scheduled
Kuala Lumpur (KUL)
Singapore Airlines
SQ5590
20:35
Scheduled
Kuala Lumpur (KUL)
SriLankan Airlines
UL2162
20:35
Scheduled
Kuala Lumpur (KUL)
Turkish Airlines
TK4861
20:35
Scheduled
Guangzhou (CAN)
China Southern Airlines
CZ395
21:00
Scheduled
Jakarta (CGK)
AirAsia
QZ220
21:10
Scheduled
Taipei (TPE)
China Airlines
CI5881
21:30
Scheduled
Kuala Lumpur (SZB)
Firefly
FY1440 expand_more(1)
21:50
Scheduled
Kuala Lumpur (SZB)
Malaysia Airlines
MH5398
21:50
Scheduled
Kuala Lumpur (KUL)
Malaysia Airlines
MH1166 expand_more(9)
22:05
Scheduled
Kuala Lumpur (KUL)
Firefly
FY4112
22:05
Scheduled
Kuala Lumpur (KUL)
Garuda Indonesia
GA9391
22:05
Scheduled
Kuala Lumpur (KUL)
Jet Linx Aviation
JL7965
22:05
Scheduled
Kuala Lumpur (KUL)
Myanmar Airways International
8M9553
22:05
Scheduled
Kuala Lumpur (KUL)
Qatar Airways
QR5018
22:05
Scheduled
Kuala Lumpur (KUL)
Royal Brunei Airlines
BI3041
22:05
Scheduled
Kuala Lumpur (KUL)
Saudia
SV6364
22:05
Scheduled
Kuala Lumpur (KUL)
SriLankan Airlines
UL2166
22:05
Scheduled
Kuala Lumpur (KUL)
Turkish Airlines
TK4889
22:05
Scheduled
Bangkok (BKK)
Thai Smile
WE425 expand_more(1)
22:10
Scheduled
Bangkok (BKK)
Thai Airways
TG2425
22:10
Scheduled
Johor Bahru (JHB)
AirAsia
AK6422
22:20
Scheduled
Kuala Lumpur (KUL)
AirAsia
AK6128
22:20
Scheduled
Langkawi (LGK)
AirAsia
AK6243
22:35
Scheduled
Singapore (SIN)
Firefly
FY3665 expand_more(1)
22:50
Scheduled
Singapore (SIN)
Malaysia Airlines
MH4717
22:50
Scheduled
Singapore (SIN)
AirAsia
AK1730
23:05
Scheduled
Johor Bahru (JHB)
Firefly
FY2907 expand_more(1)
23:30
Scheduled
Johor Bahru (JHB)
Malaysia Airlines
MH4733
23:30
Scheduled
Destination
Airline
Flight no.
Scheduled
Est./Actual
Status
Ho Chi Minh City (SGN)
Cathay Pacific
CX3242
00:15
Unknown
Kuala Lumpur (KUL)
AirAsia
AK6143
06:20
Scheduled
Hong Kong (HKG)
AirAsia
AK2281
06:30
Scheduled
Kuala Lumpur (KUL)
Malaysia Airlines
MH1137 expand_more(10)
06:35
Scheduled
Kuala Lumpur (KUL)
China Airlines
CI9427
06:35
Scheduled
Kuala Lumpur (KUL)
Firefly
FY4103
06:35
Scheduled
Kuala Lumpur (KUL)
Garuda Indonesia
GA8882
06:35
Scheduled
Kuala Lumpur (KUL)
Myanmar Airways International
8M9546
06:35
Scheduled
Kuala Lumpur (KUL)
Oman Air
WY5665
06:35
Scheduled
Kuala Lumpur (KUL)
Philippine Airlines
PR3507
06:35
Scheduled
Kuala Lumpur (KUL)
Qatar Airways
QR5007
06:35
Scheduled
Kuala Lumpur (KUL)
Royal Brunei Airlines
BI3050
06:35
Scheduled
Kuala Lumpur (KUL)
Saudia
SV6353
06:35
Scheduled
Kuala Lumpur (KUL)
SriLankan Airlines
UL2137
06:35
Scheduled
Kuching (KCH)
Firefly
FY2750 expand_more(1)
07:00
Scheduled
Kuching (KCH)
Malaysia Airlines
MH4724
07:00
Scheduled
Kota Kinabalu (BKI)
Firefly
FY2850 expand_more(1)
07:05
Scheduled
Kota Kinabalu (BKI)
Malaysia Airlines
MH4720
07:05
Scheduled
Johor Bahru (JHB)
Firefly
FY2902 expand_more(1)
07:15
Scheduled
Johor Bahru (JHB)
Malaysia Airlines
MH4728
07:15
Scheduled
Kuala Lumpur (KUL)
Malaysia Airlines
MH1133 expand_more(8)
07:45
Scheduled
Kuala Lumpur (KUL)
Firefly
FY4101
07:45
Scheduled
Kuala Lumpur (KUL)
Garuda Indonesia
GA9390
07:45
Scheduled
Kuala Lumpur (KUL)
Jet Linx Aviation
JL7084
07:45
Scheduled
Kuala Lumpur (KUL)
Myanmar Airways International
8M9545
07:45
Scheduled
Kuala Lumpur (KUL)
Qatar Airways
QR5026
07:45
Scheduled
Kuala Lumpur (KUL)
Royal Brunei Airlines
BI3048
07:45
Scheduled
Kuala Lumpur (KUL)
Saudia
SV6352
07:45
Scheduled
Kuala Lumpur (KUL)
SriLankan Airlines
UL2133
07:45
Scheduled
Bangkok (BKK)
Thai Smile
WE426 expand_more(1)
08:05
Scheduled
Bangkok (BKK)
Thai Airways
TG2426
08:05
Scheduled
Johor Bahru (JHB)
AirAsia
AK6413
08:10
Scheduled
Kuala Lumpur (SZB)
Firefly
FY1431 expand_more(1)
08:10
Scheduled
Kuala Lumpur (SZB)
Malaysia Airlines
MH5379
08:10
Scheduled
Kuala Lumpur (KUL)
AirAsia
AK6123
08:35
Scheduled
Kota Bharu (KBR)
Firefly
FY2446 expand_more(1)
08:40
Scheduled
Kota Bharu (KBR)
Malaysia Airlines
MH5431
08:40
Scheduled
Guangzhou (CAN)
China Southern Airlines
CZ396
09:05
Scheduled
Kuala Lumpur (KUL)
AirAsia
AK6113
09:10
Scheduled
Singapore (SIN)
AirAsia
AK1721
09:25
Scheduled
Kuala Lumpur (KUL)
Malaysia Airlines
MH1143 expand_more(8)
10:00
Scheduled
Kuala Lumpur (KUL)
China Airlines
CI9403
10:00
Scheduled
Kuala Lumpur (KUL)
Firefly
FY4105
10:00
Scheduled
Kuala Lumpur (KUL)
Garuda Indonesia
GA9284
10:00
Scheduled
Kuala Lumpur (KUL)
Myanmar Airways International
8M9510
10:00
Scheduled
Kuala Lumpur (KUL)
Qatar Airways
QR5030
10:00
Scheduled
Kuala Lumpur (KUL)
Royal Brunei Airlines
BI3052
10:00
Scheduled
Kuala Lumpur (KUL)
Saudia
SV6356
10:00
Scheduled
Kuala Lumpur (KUL)
SriLankan Airlines
UL2143
10:00
Scheduled
Kuala Lumpur (KUL)
Batik Air
OD2101 expand_more(1)
10:00
Scheduled
Kuala Lumpur (KUL)
Turkish Airlines
TK4573
10:00
Scheduled
Singapore (SIN)
Firefly
FY3662 expand_more(1)
10:00
Scheduled
Singapore (SIN)
Malaysia Airlines
MH4714
10:00
Scheduled
Singapore (SIN)
Singapore Airlines
SQ131 expand_more(4)
10:15
Scheduled
Singapore (SIN)
Air New Zealand
NZ3231
10:15
Scheduled
Singapore (SIN)
Malaysia Airlines
MH5739
10:15
Scheduled
Singapore (SIN)
Virgin Australia
VA5451
10:15
Scheduled
Singapore (SIN)
Vistara
UK8131
10:15
Scheduled
Taipei (TPE)
China Airlines
CI5874
10:30
Scheduled
Seoul (ICN)
Korean Air Cargo
KE374
10:40
Scheduled
Guilin (KWL)
Batik Air Malaysia
OD694
10:40
Scheduled
Singapore (SIN)
Scoot
TR427 expand_more(1)
11:10
Scheduled
Singapore (SIN)
Singapore Airlines
SQ8503
11:10
Scheduled
Kuala Lumpur (SZB)
Firefly
FY1425 expand_more(1)
11:35
Scheduled
Kuala Lumpur (SZB)
Malaysia Airlines
MH5373
11:35
Scheduled
Singapore (SIN)
AirAsia
AK1723
11:50
Scheduled
Johor Bahru (JHB)
Firefly
FY2904 expand_more(1)
12:00
Scheduled
Johor Bahru (JHB)
Malaysia Airlines
MH4730
12:00
Scheduled
Ho Chi Minh City (SGN)
AirAsia
AK1502
12:05
Scheduled
Singapore (SIN)
Singapore Airlines
SQ133 expand_more(6)
12:15
Scheduled
Singapore (SIN)
Air New Zealand
NZ3421
12:15
Scheduled
Singapore (SIN)
Malaysia Airlines
MH5741
12:15
Scheduled
Singapore (SIN)
Swiss
LX9077
12:15
Scheduled
Singapore (SIN)
United Airlines
UA7711
12:15
Scheduled
Singapore (SIN)
Virgin Australia
VA5453
12:15
Scheduled
Singapore (SIN)
Vistara
UK8133
12:15
Scheduled
Medan (KNO)
Batik Air
ID7174
12:20
Scheduled
Medan (KNO)
Citilink
QG515
12:30
Scheduled
Langkawi (LGK)
Firefly
FY2700 expand_more(1)
12:30
Scheduled
Langkawi (LGK)
Malaysia Airlines
MH5294
12:30
Scheduled
Kuala Lumpur (SZB)
Firefly
FY1435 expand_more(1)
12:30
Scheduled
Kuala Lumpur (SZB)
Malaysia Airlines
MH5385
12:30
Scheduled
Kuala Lumpur (KUL)
MYAirline
Z97802
12:55
Scheduled
Hong Kong (HKG)
Cathay Pacific
CX634
13:00
Scheduled
Medan (KNO)
Lion Air
JT139
13:00
Scheduled
Kuala Lumpur (KUL)
Malaysia Airlines
MH1145 expand_more(7)
13:15
Scheduled
Kuala Lumpur (KUL)
Firefly
FY4107
13:15
Scheduled
Kuala Lumpur (KUL)
Garuda Indonesia
GA9388
13:15
Scheduled
Kuala Lumpur (KUL)
Myanmar Airways International
8M9549
13:15
Scheduled
Kuala Lumpur (KUL)
Qatar Airways
QR5023
13:15
Scheduled
Kuala Lumpur (KUL)
Royal Brunei Airlines
BI3054
13:15
Scheduled
Kuala Lumpur (KUL)
Saudia
SV6357
13:15
Scheduled
Kuala Lumpur (KUL)
SriLankan Airlines
UL2145
13:15
Scheduled
Johor Bahru (JHB)
AirAsia
AK6415
13:40
Scheduled
Jakarta (CGK)
Batik Air
ID7160
13:55
Scheduled
Kota Kinabalu (BKI)
Firefly
FY2852 expand_more(1)
14:00
Scheduled
Kota Kinabalu (BKI)
Malaysia Airlines
MH4722
14:00
Scheduled
Bangkok (DMK)
AirAsia
FD324
14:00
Scheduled
Kuala Lumpur (SZB)
Firefly
FY1433 expand_more(1)
14:05
Scheduled
Kuala Lumpur (SZB)
Malaysia Airlines
MH5383
14:05
Scheduled
Kuching (KCH)
Firefly
FY2752 expand_more(1)
15:00
Scheduled
Kuching (KCH)
Malaysia Airlines
MH4726
15:00
Scheduled
Medan (KNO)
Firefly
FY3552 expand_more(1)
15:00
Scheduled
Medan (KNO)
Malaysia Airlines
MH5288
15:00
Scheduled
Taipei (TPE)
China Airlines
CI732 expand_more(2)
15:10
Scheduled
Taipei (TPE)
Delta Air Lines
DL7743
15:10
Scheduled
Taipei (TPE)
Malaysia Airlines
MH5598
15:10
Scheduled
Kuala Lumpur (KUL)
Malaysia Airlines
MH1149 expand_more(10)
15:30
Scheduled
Kuala Lumpur (KUL)
Firefly
FY4109
15:30
Scheduled
Kuala Lumpur (KUL)
Garuda Indonesia
GA9286
15:30
Scheduled
Kuala Lumpur (KUL)
Jet Linx Aviation
JL7984
15:30
Scheduled
Kuala Lumpur (KUL)
Myanmar Airways International
8M9551
15:30
Scheduled
Kuala Lumpur (KUL)
Qatar Airways
QR5024
15:30
Scheduled
Kuala Lumpur (KUL)
Royal Brunei Airlines
BI3044
15:30
Scheduled
Kuala Lumpur (KUL)
Saudia
SV6359
15:30
Scheduled
Kuala Lumpur (KUL)
Singapore Airlines
SQ5587
15:30
Scheduled
Kuala Lumpur (KUL)
SriLankan Airlines
UL2149
15:30
Scheduled
Kuala Lumpur (KUL)
Turkish Airlines
TK4835
15:30
Scheduled
Singapore (SIN)
AirAsia
AK1725
15:35
Scheduled
Singapore (SIN)
Singapore Airlines
SQ135 expand_more(3)
15:35
Scheduled
Singapore (SIN)
Air New Zealand
NZ3427
15:35
Scheduled
Singapore (SIN)
Malaysia Airlines
MH5743
15:35
Scheduled
Singapore (SIN)
Virgin Australia
VA5455
15:35
Scheduled
Langkawi (LGK)
AirAsia
AK6246
15:45
Scheduled
Kuala Lumpur (KUL)
AirAsia
AK6139
16:05
Scheduled
Kuala Lumpur (KUL)
Batik Air
OD2107
16:20
Scheduled
Taipei (TPE)
Starlux
JX722
16:35
Scheduled
Medan (KNO)
Lion Air
JT133
16:40
Cancelled
Kuala Lumpur (KUL)
AirAsia
AK6131
16:45
Scheduled
Singapore (SIN)
Scoot
TR425 expand_more(1)
16:45
Scheduled
Singapore (SIN)
Singapore Airlines
SQ8501
16:45
Scheduled
Johor Bahru (JHB)
AirAsia
AK6419
16:50
Scheduled
Singapore (SIN)
Jetstar Asia
3K676 expand_more(5)
17:20
Scheduled
Singapore (SIN)
Air France
AF9582
17:20
Scheduled
Singapore (SIN)
Emirates
EK7752
17:20
Scheduled
Singapore (SIN)
Finnair
AY6378
17:20
Scheduled
Singapore (SIN)
KLM
KL4873
17:20
Scheduled
Singapore (SIN)
Qantas
QF5192
17:20
Scheduled
Kuala Lumpur (SZB)
Firefly
FY1437 expand_more(1)
17:20
Scheduled
Kuala Lumpur (SZB)
Malaysia Airlines
MH5405
17:20
Scheduled
Medan (KNO)
AirAsia
QZ107
17:35
Scheduled
Singapore (SIN)
Singapore Airlines
SQ137 expand_more(7)
18:00
Scheduled
Singapore (SIN)
Air France
AF7238
18:00
Scheduled
Singapore (SIN)
Air New Zealand
NZ3425
18:00
Scheduled
Singapore (SIN)
Malaysia Airlines
MH5745
18:00
Scheduled
Singapore (SIN)
Swiss
LX9075
18:00
Scheduled
Singapore (SIN)
United Airlines
UA7685
18:00
Scheduled
Singapore (SIN)
Virgin Australia
VA5457
18:00
Scheduled
Singapore (SIN)
Vistara
UK8137
18:00
Scheduled
Jakarta (CGK)
Batik Air
ID7170
18:20
Scheduled
Medan (KNO)
AirAsia
AK1581
18:35
Scheduled
Singapore (SIN)
Firefly
FY3664 expand_more(1)
18:35
Scheduled
Singapore (SIN)
Malaysia Airlines
MH4716
18:35
Scheduled
Bangkok (DMK)
AirAsia
FD322
18:55
Scheduled
Phuket (HKT)
Qatar Airways
QR841 expand_more(1)
18:55
Scheduled
Phuket (HKT)
Alaska Airlines
AS5789
18:55
Scheduled
Singapore (SIN)
AirAsia
AK1729
19:25
Scheduled
Xiamen (XMN)
Xiamen Air
MF8706
19:30
Scheduled
Kuala Lumpur (KUL)
AirAsia
AK6129
19:45
Scheduled
Kuala Lumpur (SZB)
Firefly
FY1439 expand_more(1)
19:50
Scheduled
Kuala Lumpur (SZB)
Malaysia Airlines
MH5409
19:50
Scheduled
Kuala Lumpur (SZB)
Firefly
FY1441 expand_more(1)
20:15
Scheduled
Kuala Lumpur (SZB)
Malaysia Airlines
MH5395
20:15
Scheduled
Johor Bahru (JHB)
Firefly
FY2906 expand_more(1)
20:30
Scheduled
Johor Bahru (JHB)
Malaysia Airlines
MH4732
20:30
Scheduled
Kuala Lumpur (SZB)
Firefly
FY1443 expand_more(1)
20:40
Scheduled
Kuala Lumpur (SZB)
Malaysia Airlines
MH5397
20:40
Scheduled
Langkawi (LGK)
AirAsia
AK6242
21:00
Scheduled
Kuala Lumpur (KUL)
Batik Air Malaysia
OD7103
21:00
Scheduled
Kuala Lumpur (KUL)
Malaysia Airlines
MH1165 expand_more(11)
21:15
Scheduled
Kuala Lumpur (KUL)
Firefly
FY4115
21:15
Scheduled
Kuala Lumpur (KUL)
Garuda Indonesia
GA8939
21:15
Scheduled
Kuala Lumpur (KUL)
Jet Linx Aviation
JL7956
21:15
Scheduled
Kuala Lumpur (KUL)
KLM
KL4093
21:15
Scheduled
Kuala Lumpur (KUL)
Myanmar Airways International
8M9552
21:15
Scheduled
Kuala Lumpur (KUL)
Philippine Airlines
PR3503
21:15
Scheduled
Kuala Lumpur (KUL)
Qatar Airways
QR5020
21:15
Scheduled
Kuala Lumpur (KUL)
Royal Brunei Airlines
BI3042
21:15
Scheduled
Kuala Lumpur (KUL)
Saudia
SV6363
21:15
Scheduled
Kuala Lumpur (KUL)
SriLankan Airlines
UL2165
21:15
Scheduled
Kuala Lumpur (KUL)
Turkish Airlines
TK4819
21:15
Scheduled
Singapore (SIN)
Singapore Airlines
SQ141 expand_more(3)
21:15
Scheduled
Singapore (SIN)
Air New Zealand
NZ3423
21:15
Scheduled
Singapore (SIN)
Malaysia Airlines
MH5747
21:15
Scheduled
Singapore (SIN)
Virgin Australia
VA5461
21:15
Scheduled
Singapore (SIN)
Scoot
TR429 expand_more(1)
21:30
Scheduled
Singapore (SIN)
Singapore Airlines
SQ8603
21:30
Scheduled
Jakarta (CGK)
AirAsia
QZ221
21:50
Scheduled
Kuala Lumpur (SZB)
Firefly
FY1445 expand_more(1)
22:10
Scheduled
Kuala Lumpur (SZB)
Malaysia Airlines
MH5399
22:10
Scheduled
Johor Bahru (JHB)
AirAsia
AK6423
22:45
Scheduled
Singapore (SIN)
China Airlines
CI5881
23:30
Scheduled
Flying To and From Penang Airport
This page provides information about the destinations that can be reached via Penang Airport.
Was your flight delayed or cancelled?
You may be eligible to receive up to 600 EUR compensation per person in your party..
Claim Now!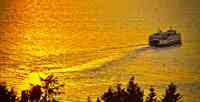 Penang Ferry services operate from Weld Quay (Pengkalan Weld) in the eastern part of George Town...