Bus Transfers To and From Penang Airport



Buses to and from Penang Airport with Bus Routes and Times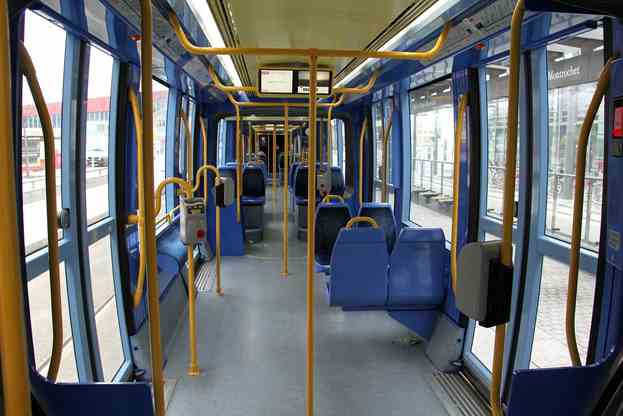 The most cost effective way of travelling the 16 km / 9.9 miles from Penang International Airport to George Town is to take one of the bus services that leave the airport every 30 minutes.
Bus lines 102, 306 and 401E are Rapid Penang operated bus services, of which the 102 service goes to Teluk Bahang from Penang Airport via Komtar Shopping Center and the 306 service connects Penang Airport with Penang General Hospital via Air Itam, while the Rapid Penang buses from Penang International Airport all go to George Town and Balik Pulau.
The Rapid Penang buses have their own ticket counter on the ground floor level of the arrivals hall and a ticket for bus line U401 costs around 2 – 3 Ringgit. The bus will stop at a number of halts until it gets to Komtar Tower and Shopping Center. Due to the many stops, this service is not as fast as the name "Rapid" might suggest and Penang visitors in a hurry should take a taxi rather than the bus.
Rapid Penang does have an extensive route system covering Penang Island and Seberang Perai. Buses are fairly reliable and very cheap. A Rapid Penang Tourist Passport allows unlimited travel on these buses for a whole week and a Tourist Passport only costs around RM20.
Selected Rapid Penang buses from Penang International Airport even offer free WiFi to their passengers and these include the two long-distance routes of service 101, which runs from Weld Quay to Teluk Bahang via Batu Ferringhi, and service 401E, which runs from Weld Quay to Penang International Airport.
Busses from Penang International Airport on the Batu Ferringhi service head first to Bayan Legaps Free Industrial Zone, then University Sains Malaysia, Penang Turf Club, Island Plaza, Tanjung Bungah, Batu Ferringhi, Hard Rock Hotel and Teluk Bahang Bus Terminal, before returning the same way to get back to Penang International Airport.
Penang International Airport buses on the 401E service start their journey at Weld Quay, but when they get to the airport they travel onwards to Jalan Teluk Kumbar, Jalan Balik Pulau, Jalan Tun Sardon until finally reaching Balik Pulau Bus Terminal.
Passengers who plan onward travel by train from Penang Hill Railway Station should head by bus to Weld Quay Bus Terminal and then change to the 204 service, which runs from Weld Quay via Gat Lebuh Chulia, Jalan Penang and a plethora of other stops until it gets to Komtar, eventually Jelan Air Itam and finally Penang Hill Railway Station. This is also a loop service that will take passengers eventually back to Weld Quay.
Throughout the city of George Town there are numerous sightseeing busses, some of which are free shuttle services. The Central Area Transit Loop Line is a free shuttle bus that starts at Weld Quay's ferry bus terminal, then heads to Chulia Street Ghaut, Victoria Street, where another large bus terminal connect passengers to other parts of the city and the rest of Penang state. From here the shuttle bus leaves for China Street Ghaut, famous Beach Street, Light Street, Pitt Street and eventually gets to Komtar, from where it heads back via Magazine Road and Downing Street to get back to the Weld Quay Bus Terminal.
Routes 10 and 11 are both loop line services from Weld Quay Bus Terminal that take in large parts of Penang Island and are great for sightseeing on a budget.
For more information about buses from Penang International Airport, please visit the official airport website at https://www.malaysiaairports.com.my or go to a useful website at www.penang-traveltips.com with information on numerous bus services in the state of Penang.